You are here: Control Panel > Design Manager.
To export a design from within the Design Manager you can mouseover the options icon of the template you wish to export (See Image Below).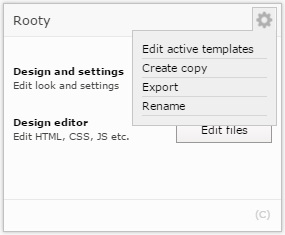 You can then click on the "Export" option to download a compressed ".zip" file that you can later import with the changes you have made to the template.
Note: This function will not export any of the data (Product Pictures, Products, Text and other content) or settings from your Website/Webshop. This way you can change your design while keeping your content protected.*