1.2.2 Buying and Installing a Premium Theme
You are here Control Panel > Design Manager > Design Store.
When installing a premium theme you will have to go through the purchase process before you can download the theme to your Website/Webshop. The process is almost identical to installing one of our free themes, you will be able to recognise premium themes in our Design Store by a premium banner in the upper right corner of the themes image (See Image Below)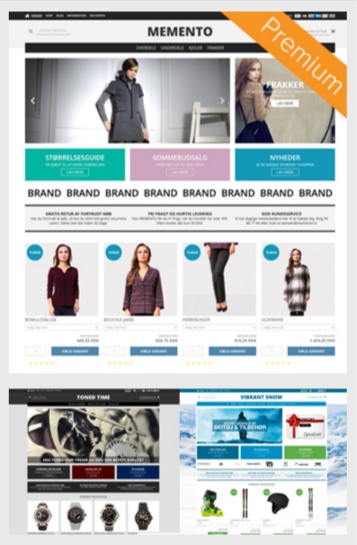 When you mouseover the theme you will see a description of the theme and two buttons (See Image Below). The "See Demo" button will open a live demo of the theme so you can test it out before you buy (See Image Below). You will also see a "Buy" button that will take you to the theme purchase process (See Image Below) .